27 de abril
Te comunicamos que ya están activos y disponibles los próximos números 2021 (call for papers) de Comunicar en nuestro espacio web (http://bit.ly/2ZLOThm):
· Número 66. 'Escuelas públicas para la transformación en la Sociedad del Conocimiento'
· Número 67. 'La ciberconvivencia como escenario social: Ética y emociones'.
· Número 68. 'Redes, movimientos sociales y sus mitos en un mundo hiperconectado'.
Asimismo, te invitamos a descargar la app gratuita Researcher (https://www.researcher-app.com) para operativa en Google Play, App Store y AppGallery, en la que ya está disponible 'Comunicar'. Con ella, podrás hacer un seguimiento de nuestros artículos, guardar los trabajos que más interesen, e incluso compartir tus trabajos con una comunidad de investigadores de todo el mundo.
También te presentamos la nueva normativa APA 7.0 Comunicar, disponible en español, inglés, portugués y chino, con ejemplos de los documentos referenciados más recurrentes. Asimismo, incorporamos una breve sección en la que se aportan las principales diferencias entre APA 6 y APA 7. Ya puedes descargarla en https://bit.ly/2VjZj8N
Como miembro de nuestra comunidad científica, nos complace anunciarte que 'Comunicar' se ha posicionado ya en 2020 en el 'Ranking de visibilidad e impacto de revistas científicas españolas de Humanidades y Ciencias Sociales con sello de calidad FECYT' (https://bit.ly/3a3n21m), como mejor revista en el Q1 (top 1%; 99,82 puntos) en las áreas de Educación; y Comunicación, Información y Documentación Científica. ¡Estamos todos/as de enhorabuena!
Agradecemos tu confianza y contribución a 'Comunicar'.
Un cordial saludo,
Dr. Ignacio Aguaded
Catedrático de Universidad
Editor Jefe Revista Científica «Comunicar»
Indexada en JCR, Scopus, RECYT, ERIH…
www.revistacomunicar.com (español)
www.comunicarjournal.com(English)
27 de abril

ESTUDIOS SOBRE EL MENSAJE PERIODÍSTICO Vol. 27 Núm. 1 (Enero-Marzo 2021)
LLAMADA ARTÍCULOS MONOGRÁFICO
"Periodismo de migraciones: Producción y consumo de narrativas sobre la movilidad humana en la era digital".
Coordinación del monográfico a cargo de
Jessica Retis (Universidad de Arizona, Estados Unidos)
Denise Cogo (Escola Superior de Propaganda e Marketing, Brasil)
La fecha límite para envío de originales: 10 septiembre de 2020.
Según el último reporte de la Organización Internacional de las Migraciones, en 2019 alrededor de un 3,5% de la población mundial (272 millones) se movió a un país distinto al de su nacimiento. Se estima que cerca de 30 millones son refugiados. Mientras que la mayor parte de los migrantes nacidos en África, Asia y Europa residen dentro de sus regiones de nacimiento, la mayoría de los migrantes de Latinoamérica, el Caribe y Norteamérica residen fuera de su región de origen. En este llamado a contribuciones buscamos promover la crítica, abordar el diálogo y sugerir vías de avance en la cobertura de las migraciones, la movilidad y el refugio. Buscamos artículos que examinen el discurso mediático en estos tiempos de cada vez mayor interconexión pero de creciente disrupción y desinformación.
La migración internacional ocupa una posición prominente como tema de interés periodístico en diferentes contextos nacionales. El discurso público en torno a su naturaleza tiende a responsabilizar a las personas migrantes, de manera indirecta o directa, de problemas sociales como el desempleo, la inseguridad o la ruptura de la cohesión social. La creciente oferta de representaciones mediáticas sobre la movilidad humana ha generado también reflexiones sobre el impacto del exceso de visibilidad o hipervisibilidad de los inmigrantes y refugiados. En contrapartida, frente a las narrativas de amenaza, criminalización y deshumanización, existen también trabajos periodísticos que se orientan en el respeto a la dignidad de las personas migrantes y hablan de derechos humanos. Estos destacan por su innovadora mirada comprensiva y por aplicar estrategias de colaboración entre equipos de periodismo internacional.
El monográfico que proponemos busca promover la discusión tanto a nivel teórico como metodológico. Hacemos un llamado a contribuciones que examinen tanto la producción como el consumo periodísticos. Buscamos textos que desarrollen nuevas argumentaciones teóricas pero también buscamos contribuciones que exploren aproximaciones metodológicas, y que nos ayuden a encarar los estudios sobre las representaciones de las migraciones contemporáneas en un mundo cada vez más interconectado. Serán también bienvenidos textos que aborden resultados de investigaciones sobre cuestiones vinculadas a las disputas por la representación de los inmigrantes, refugiados y las redes migratorias en los medios digitales, así como exámenes del impacto de la hipervisibilidad de las realidades migratorias en la trayectoria y los procesos de inserción de inmigrantes y refugiados. Buscamos trabajos que se enfoquen en en alguno de estos ejes temáticos:
– Representaciones de inmigrantes y refugiados en la era digital
– Cobertura y tratamiento periodístico de las nuevas realidades migratorias
– Estrategias para la producción y difusión periodística de reportajes sobre migraciones
– Cobertura periodística del debate político sobre migraciones
– Nuevas narrativas y discursos sobre migración y refugio
– Los inmigrantes y las organizaciones migrantes como fuentes periodísticas
– Dimensión ética y/o guías de buenas prácticas en la cobertura de las migraciones
– Consumo de narrativas periodísticas sobre inmigrantes y refugiados
– Consumo y usos de narrativas periodísticas por parte de inmigrantes y refugiados
– Prácticas mediáticas y periodísticas de redes y colectivos de migrantes y refugiados
– Periodistas inmigrantes en los procesos productivos del periodismo sobre migraciones
– Cobertura periodística y narrativas sobre las dinámicas de movilidad en las fronteras
– Cobertura periodística de los menores no acompañados
– Producción y consumo de narrativas sobre migraciones y género
– Representación mediática de las familias transnacionales
Los originales han de ajustarse a las indicaciones de la revista:
https://revistas.ucm.es/index.php/ESMP/about/submissions y deberán enviarse a través de la plataforma OJS: https://revistas.ucm.es/index.php/ESMP/about/submissions Señalando en el apartado "comentarios para el editor", o en el encabezado del artítulo, el título del monográfico: "Periodismo de migraciones…"
La fecha límite para la recepción de originales será el 10 de septiembre de 2020.
Coordinadoras del monográfico:
Jessica Retis, Ph.D es Profesora en la Facultad de Periodismo de la Universidad de Arizona y Profesora Afiliada al Centro de Estudios Latinoamericanos y al Programa de Derechos Humanos. Recientemente se unió a UofA para ayudar a lanzar y dirigir el programa de periodismo bilingüe. Obtuvo la Licenciatura en Comunicaciones por la Universidad de Lima, la Maestría en Estudios Latinoamericanos por la Universidad Nacional Autónoma de México y el Doctorado en América Latina Contemporánea por Universidad Complutense de Madrid. Tiene casi tres décadas de experiencia docente en diversas universidades de Estados Unidos, España y México. Sus áreas de investigación incluyen migración internacional latinoamericana, diásporas y comunidades transnacionales; industrias culturales; medios étnicos; diversidad y medios de comunicación; medios latinos en Europa, Norteamérica y Asia; periodismo bilingüe y estudios de periodismo. Es co-editora de The Handbook of Diasporas, Media and Culture (Willey, 2019) y coautora de Latin Americans in London: Narratives of Migration, Relocation and Belonging (Palgrave, en prensa). Recientes capítulos de libros: "Migrations and the Media between Asia and Latin America: Japanese-Brazilians in Tokyo and São Paulo" (Sage, 2019), "Hashtag Jóvenes Latinos: Challenges and opportunities of teaching civic advocacy journalism in 'glocal' contexts" (Peter Lang, 2018), "The transnational restructuring of communication and consumption practices. Latinos in the urban settings of global cities" (Routledge, 2017). Recientes reportes: Hispanic Media Today. Serving Bilingual and Bicultural Audiences in the Digital Age (Democracy Fund, 2019), La circulación de la cultura en español en las ciudades globales de los Estados Unidos: Los Ángeles, Nueva York, Miami (RIE, 2019) y Los Latinos y las industrias culturales en español en Estados Unidos (RIE, 2015).
Denise Cogo – Profesora titular y actual coordinadora do Programa de Postgrado (Maestría y Doctorado) en Comunicación y Prácticas de Consumo de la ESPM (Escola Superior de Propaganda e Marketing), São Paulo. Investigadora nivel 1C del Consejo Nacional de Desarrollo Científico y Tecnológico (CNPq), Brasil . Investigadora asociada del Instituto de la Comunicación de la Universidad Autónoma de Barcelona (InCom-UAB). Coordinadora de la Plataforma de Medios de Comunicación de Inmigrantes de São Paulo, acervo digital de consulta pública del Museo de la Inmigración del Estado de São Paulo http://midiasdemigrantesdesp.com.br/. Co-organizadora Guia de cinema e migrações transnacionais http://ufrr.br/editora/index.php/ebook/397-guia-de-cinema -e-migracoes- internacionais y coautora del Guia de Migrações Transnacionais e Diversidade cultural para Comunicadores. https://migramundo.com/wp-content/uploads/2013/12/guia_migracoes_ transnacionais_e_diversidade_cultural_migrantes_no_brasil.pdf, entre otras obras. Autora y coautora de diversos artículos sobre comunicación y migraciones en revistas nacionales e internacionales.
24 de abril
CALL FOR PAPERS
Special Issue of New Media & Society: 'Digital Inclusion of Vulnerable People: Factors, Significance, Intersectionality, and Policy Challenges'
Over the last three decades, researchers have increasingly understood the existence of multiple and complex digital inequalities that vary in breadth and depth and involve evolving nuances, assigning a multi-faceted nature to digital inclusion and flagging up a complex terrain of hurdles to it (Blank and Groselj, 2014; Borg and Smith, 2018; Brandtzæg et al., 2011; Katz and Gonzalez, 2016; Mubarak, 2015; Tsatsou, 2011; 2012; 2017; van Deursen et al., 2011; van Deursen and van Dijk, 2014; Witte and Mannon, 2010).
It is widely acknowledged that barriers to digital inclusion are connected with social exclusion and associated social capital and social stratification trends (Clayton and McDonald, 2013) and that those vulnerable and at high risk of social exclusion are also those in greatest need of digital inclusion (e.g., Acharya, 2016; Alam and Imran, 2015; Chadwick, Wesson and Fullwood, 2013; Fisher et al., 2014; Helsper and Eynon, 2010; Menger, Morris and Salis, 2016, Seale et al. 2015, Tsatsou, Youngs and Watt, 2017). Vulnerability, namely the 'susceptibility to physical or emotional injury or attack' (Ståsett, 2007, p. 51), is not a new concept and, while we ought to acknowledge that all humans and populations are potentially subject to conditions of vulnerability, there are some groups, which persistently face conditions of vulnerability, such as ethnic minorities/refugees, elderly, people with disabilities, homeless people, one-parent households, unemployed people, Gypsy-travelers, and others. To shed light on vulnerability in the context of the forces and significance of digital inclusion, intersectionality is a key notion. Coined by Crenshaw (1989) in feminist and gender studies, the notion of intersectionality points to interlocking systems of power and oppression and how they impact those most marginalized in society, acknowledging the multidimensionality of people's experiences, namely the 'intersectional experience' (p. 140) within and outside the digital realm.
This special issue seeks to offer broad and case-specific, theoretical and empirical accounts that shed light on major dimensions, complexities and intersectionality patterns in the digital inclusion of those who find themselves at the margins of social inclusion and most vulnerable to existing and emerging societal challenges. In this sense, this issue aims to constitute a timely and diverse collection of studies of vulnerable people's digital inclusion that will present original insights into the factors, significance, intersectionality patterns, and policymaking challenges concerning the digital inclusion of those who are vulnerable in socio-demographic, economic, geographic, political or other terms.
We invite papers that focus on one or more vulnerable populations and/or contexts and either offer an overarching (conceptual or empirical) account or delve into a specific case study. Suitable papers will make a distinct contribution to the exploration of the status and role of digital technologies in the lives of vulnerable population groups or communities in today's society, drawing expertise and insight from the fields of digital media studies, social computing, community informatics, information systems, sociology, social psychology, and cultural studies. In light of the current COVID19 pandemic, in particular, we invite papers that examine questions of factors, significance, intersectionality or policy challenges in the context of the pandemic and in consideration of today's heightened necessities for and dependencies on digital inclusion, especially for those most vulnerable.
Hence, the themes addressed in this issue include, but are not limited to:
· Theorising vulnerable people's digital inclusion.
· Vulnerability in the context of digital inclusion.
· Current state of vulnerable people's digital inclusion and associated trends and developments.
· Value of intersectionality for the study of vulnerable people's digital inclusion.
· Empirical insights into patterns of intersectionality among different vulnerable populations' digital inclusion.
· Continuing or emerging factors influencing vulnerable people's digital inclusion.
· Significance of digital inclusion for vulnerable people's social inclusion and wellbeing.
· Research lessons and insights for policymaking on vulnerable people's digital inclusion.
· Emerging or new necessities for and lessons on vulnerable people's digital inclusion in the context of the COVID19 pandemic.
Special Issue Editor / Correspondence: Panayiota Tsatsou (pt133@le.ac.uk)
Important dates:
Submission of abstracts (500 words): 22 May 2020.
Notification of decision on abstracts: 22 June 2020
Submission of full papers: 31 August 2020
Notification of peer review outcome: 30 October 2020
Submission of final papers: 1 December 2020
Instructions for authors: Abstracts must be submitted to pt133@le.ac.uk. Abstracts should not exceed the limit of 500 words (word limit excludes author details and list of references).
———
——-
Proposed title: Ridicule and Humour in the Global South: The politics of laughter in the social media age
*We are looking for abstracts from scholars writing about the following continents/countries: Latin America, Asia, BRICS (excluding Russia), Indiaand Africa.
Ridicule and humour, while making people laugh and at times appreciate their conditions of existence or even push them to make alterations – as a capacitor for change – has been one of the accessible ways of coping or bringing about change in society. In some cases it has been the dictators' ways of resisting change. Daily we encounter humorous engagements thanks to the digitized public spheres which have made these accessible on the click of a button. While humour, ridicule and comedy could be seen as lighter and pleasant forms of and to human communications, identity markers, they have the potential of engendering hatred, violence and hatred based on social, political, ethnic or racial lines. However, in some cases attempts at humorously depicting societal ills and perceived realities have led to debates and attitudes that may drive people apart, moreso in ethnically or racially fractious communities like South Africa where the privileged few stained with 'whiteliness' and white privilege insist that the world be seen, and understood to function only through the way they see and understand it. In other cases, humour has been critical at providing people with an avenue to face their fears especially during disasters and pandemics like the Coronavirus (Covi-19) and others, political crises such as coups and stolen elections and many others.
This edited book collection attempts to link crucial nodal points in politics, identity and humour in the digital age in the Global South. This work is different from other seminal works on humour and politics which have largely not focused on the digital age where ordinary citizens' agency has been amplified and they have participated in some debates in ways unimagined before. For instance most researches on humour look at newspaper cartoons, rumour and folklore and these are disseminated through platforms whose reach is limited. This book project therefore attempts at looking at how digital media have made debates and spread of humour, politics and identity ubiquitous. The book will offers a nexus between identity, ridicule, humour and digital media where ordinary people's engagements with those issues considered taboo such as politics and identity are brought to the fore and engaged with. The book is expected to draw a wide array of chapters that problematize and theorise humour and ridicule in the digital age. Underlying this humour and ridicule are of course issues that deal with the political, be it at national, global or even village level. Identity, too, has been a critical aspect on the menu of the ridiculous and comical especially in Africa where racial and ethnic tensions remain rife and pronounced. The role of the digital media in this regard remains undertheorized in academic works and this book partly covers that lacuna. Further the chapters are to gauge how these discussions have liberated certain debates and what this means for coping or encouraging agential citizenship to foster change, cope with difficulties and how dictators use different forms of humour as suppression or resistance strategies.
Topics expected to be covered include theories of humour and ridicule in Africa in the digital age,
Humour in African politics,
Humour and disasters in the digital age
Humour and ridicule in the digital cultures,
Humour and ridicule,
Humour and gender,
Humour and desensitization,
Humour, identity, ethnicity and race,
Humour and art,
Humour and politics,
Humour and the marginalized,
Humour on social media,
Humour, politics and culture,
Humour and ethics in the digital age,
Humour and taboo,
Humour as coping mechanism and humour as disciplining the political elite.
Please email chapter proposals of up to 500 words in length, as well as
brief author biographical information, to the volume editor at shepherd.mpofu@ul.ac.za and copy semang.mathobela@ul.ac.za . These should be sent through by the 30th of April 2020. Decisions on proposals will be made and communicated to authors around May 20, 2020.–
Kind Regards
________________________________________________________________
Shepherd Mpofu (PhD-Wits)
Pronouns he/him/his
Senior Lecturer, School of Language, Media and Communication
University of Limpopo
Private Bag X1106
Sovenga 0727.
(New K Block)
South Africa.
Tel: +27 15 268 2988
Googlescholar: https://scholar.google.co.za/citations?user=sk6dYg0AAAAJ&hl=en
Orcid: https://orcid.org/0000-0001-5924-5721
17 de abril
Call for Chapters
Teaching journalism in the Global South: constraints and opportunities
Deadline for abstracts: 22 May 2020
The proposed edited collection aims to explore the possibilities and limitations of teaching journalism in countries with strong media control. Target publisher: Palgrave Studies in Journalism and the Global South, Palgrave Macmillan.
Recent scholarship has expressed increasing concern over the importance of acknowledging the varieties of journalism and its teaching around the world. It has been suggested that universalistic assumptions of what constitutes journalism should be challenged and domestic cultural standards and diverse political configurations should be taken into account (Mensing and Franklin, 2011; Hanitzsch et al., 2019; Bebawi, 2016; Mikal, 2014; Obijiofor and Hanusch, 2011; Berger, 2011; Schiffrin, 2011; Josephi, 2010; Hossein, 2007; Friedman, Shafer and Rice, 2006). An interdisciplinary, cross-geographical approach has been advocated as a way to spur discussion and criticism of the theoretical and practical principles underpinning journalism education. Collaborative work, at the global level among journalism educators, could foster the reciprocal exchange of ideas promoting innovation in practice, curriculum design and research (Mensing and Franklin, 2011). A focus on countries with robust media control, in times when the relationship between education and profession is being debated at a global level, might foster a discussion on the paradoxical features characterizing the tension between theory and practice. Typical questions arising are, for instance, whether journalism educators can teach effectively in a restrained media environment without compromising the very principles they are trying to abide by (Thompson, 2007). Existing studies note how in countries with strong governmental influence journalism programs face contradictory priorities over ideological impositions and commercial or educational imperatives (Obijiofor and Hanusch, 2011). For example, many universities in the Global South face the challenge of having to teach students how to write engaging content to meet audience and market demands whilst demonstrating loyalty to the state and adhering to its principles (Dombernowsky, 2016; Long and Zeng, 2016; Hao and Xu, 1997; Repnikova, 2017). Thus, it is crucial to understand how teachers and students make sense of, negotiate and reinterpret the clashing interests of state ideological infusions and public demands, and translate them into practice and reporting models.
The proposed edited collection aims to discuss how to teach journalism in countries with limited freedom, including those which are in transition from authoritarianism to freer modes of government. The book has four main purposes: to illustrate and contextualize the challenges of journalism education under governmental control; to problematize transplanting a Western Anglo-American model into non-Western countries; to assess both the limitations and creative opportunities arising from teaching journalism under constraints; and, to broaden our understanding of the meaning and forms that journalism can take and the consequences that such a fluid understanding might have for future journalists.
We would like the focus of the edited collection to be on China but we are open to contributions regarding other countries as well. Possible themes include but are not limited to:
• Theoretical frameworks
• Emerging learning models
• The application of Western teaching principles in non-Western countries
• Teaching journalism in transnational universities
• Teaching journalism law/ethics
• Accreditation standards of journalism education
• Journalism training in countries that are making a transition to democracy
• History of journalism training
• The gap between academia and the industry
• Fieldwork policies and learning outcomes
• Teaching in collaboration with the industry
• The structure of journalism curricula
• Student awareness of politics
• Managing student expectations
• Technology-enhanced teaching
• Community-based educational projects
• Aesthetic journalism
• Student media
• Education as an agent of change
• Education as a way to maintain the status quo
• Internationalization of educational strategies
• Journalism as a reservoir of transferable skills
• Political and market influences on journalism curriculum design
• Journalism training and ideological/political indoctrination
• Illustrated Journalism
Key dates
Abstract submission deadline: 22 May 2020
Notification of acceptance: 1 June 2020
Full paper submission (min 6, 500 – max 7, 500 words): 14 September 2020
Please send in abstracts of max 500 words to:
Diana.Garrisi@xjtlu.edu.cn (Lecturer, Department of Media and Communication, Xi'an-Jiaotong Liverpool University, China), and
Xianwen.Kuang@xjtlu.edu.cn (Lecturer, Department of Media and Communication, Xi'an-Jiaotong Liverpool University, China).
We look forward to receiving your abstracts!
—————–
COVID-19 has changed every facet of life around the world. As we live through this moment of historic change, we offer Flow as a space to parse out issues affecting the pedagogies and research interests of film and media studies scholars across the globe. Many instructors in cinema and media studies will be teaching online over the next few months; some may want to discuss the coronavirus with students as well as responses to the pandemic from students, their communities, the press, and the public. Close analyses of informational, political, memorable, touching, and humorous clips should be helpful for classes and the larger community. Content made by contributors from underrepresented groups worldwide will be especially valuable.
The editors of Flow—in collaboration with Film Criticism and Film International—invite scholars to participate in conversations that are generated here and discussed across the platforms in a consortium of COVID-19 Conversations. As the COVID-19 pandemic and its effects on societies continue over the next several weeks and months, this conversation portal will remain open, accepting and publishing submissions on COVID-19 on a rolling basis. Note that while Flow is not a peer-reviewed journal, submissions may be subject to review by the organizers and editors for curatorial purposes.
This cross-platform consortium of conversations and contributions surrounding COVID-19 and the effects it has had is organized and edited by Carol Vernallis and the editorial team at Flow (Selena Dickey, Rusty Hatchell, Nathan Rossi), with responses and contributions from the editorial teams at Film Criticism, Film International, and Journal of Cinema and Media Studies (JCMS).
For access to published conversations and for more information on submitting your own conversation starters, please check out the Over*Flow: COVID-19 Conversations portal here.
14 de abril
Teknocultura
AMPLIACIÓN DEL PLAZO – MONOGRÁFICO CAPITALISMO DIGITAL
14 de abril, 2020
Estimados/as Colegas,
Debido a las actuales circunstancias globales hemos decidido extender nuestro CFC para el numero especial dedicado al "Capitalismo Digital" de Teknokultura. Revistas de Cultura Digital y Movimientos Sociales. La nueva fecha límite pasa a ser el lunes 14 de mayo.
El resto de detalles permanecen inalterados. Podéis consultar el texto de la convocatoria en el siguiente link: https://revistas.ucm.es/index.php/TEKN/announcement/view/333
Un saludo afectuoso, cuidaros
César Rendueles y Aitor Jiménez
13 de abril
Lunes 13 de abril de 2020 — "Ideas para el futuro" es el concurso de ensayos universitarios que CAF realiza anualmente en alianza con los bancos centrales de la región para promover el intercambio y la discusión de ideas entre los jóvenes de Iberoamérica.
CAF –banco de desarrollo de América Latina- abre las inscripciones del concurso de ensayos universitarios #IdeasParaElFuturo, que tiene como objetivo recoger la visión de jóvenes universitarios sobre los desafíos para el desarrollo de América Latina y el Caribe.
El concurso, organizado en conjunto con los bancos centrales de los países de Iberoamérica, convoca a jóvenes universitarios de entre 18 y 29 años de edad de los países accionistas de CAF para que envíen ensayos originales sobre distintas áreas del desarrollo.
Entre los temas que se pueden tratar están, entre otros, los siguientes: cómo reaccionar ante crisis económicas y/o sanitarias; cómo evitar la trampa de los ingresos medios; cómo equilibrar la agenda social con la estabilidad económica; cómo establecer mecanismos adecuados para la expresión del descontento social; qué áreas del desarrollo necesitan más atención; o cómo mejorar la competitividad de las pymes.
Se premiará el mejor ensayo a nivel nacional y los tres mejores ensayos a nivel iberoamericano. Los ganadores a nivel iberoamericano presentarán su ensayo en la Conferencia CAF en América Latina, que se llevará a cabo en Ciudad de México en noviembre de 2020, y podrán recibir los siguientes premios:
Premio Guillermo Perry: USD 3.000
Segundo puesto: USD 2.000
Tercer puesto: USD 1.000
Los ensayos deben enviarse a través del formulario habilitado en el sitio web del concurso, desde el 1 de abril hasta el 4 de septiembre. El buzón ideasparaelfuturo@caf.com estará habilitado para dudas y preguntas.
El fallo del jurado se dará a conocer a través de la web del concurso el 1 de octubre de 2020 para los ganadores nacionales, y el 5 de noviembre para los ganadores iberoamericanos.
Para más información sobre las bases del concurso visite el sitio web.
11 de abril
Rede Ubias lança chamada para receber ensaios sobre o mundo pós-Covid-19
Rede Ubias lança chamada para receber ensaios sobre o mundo pós-Covid-19
por Fernanda Rezende – publicado 08/04/2020 13:05 – última modificação 09/04/2020 08:18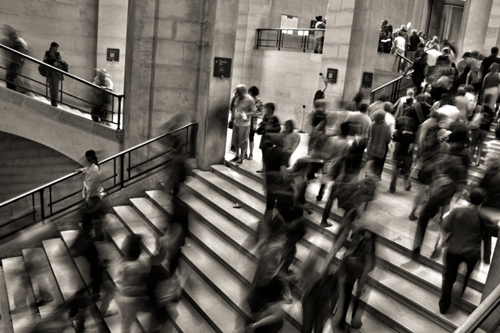 Para a coordenação da Ubias, há crescentes indicadores de que o mundo será diferente depois desta crise e que a globalização será questionada em muitas áreasA rede Ubias (Institutos de Estudos Avançados Baseados em Universidades, na sigla em inglês) está com chamada aberta para receber ensaios sobre o tema "Como o mundo irá/deverá mudar? A crise do corona como um desafio interdisciplinar" ("How will/should the world change? The corona crisis as an interdisciplinary challenge"). Poderão participar pesquisadores de todas as áreas e países.

Os artigos serão publicados no site da Ubias, na página em inglês do IEA e no blog "Interdisciplinarity", administrado pelo ZiF – Center for Interdisciplinary Research, da Universidade de Bielefeld. Os textos devem ter, no máximo, 10 mil caracteres, incluindo espaços, serem escritos em inglês e enviados até o final de maio para os emails zif@uni-bielefeld.de ou ubiasnetwork@gmail.com. Se o conjunto do material recebido for considerado de alta qualidade, é possível que gere posteriormente uma publicação da Ubias.

Sobre o tema
Segundo a coordenação da Ubias, a situação provocada pelo novo coronavírus desafia não apenas o controle de doenças e a capacidade de administrar crises: deve ter impactos de longo prazo e alcance nos Estados, sociedades e cooperação internacional.
"Há crescentes indicadores de que o mundo será diferente depois desta crise e que a globalização será questionada em muitas áreas. De acordo com essas observações, a crise do corona deve marcar um momento de virada. Em tempos de grandes incertezas, a ciência é solicitada a olhar para o futuro e oferecer um discurso racional sobre como reagir à situação", avalia a carta da chamada.

A rede de IEAs
A Ubias é composta atualmente por 41 membros, que representam 44 institutos de estudos avançados, todos ligados a universidades. Guilherme Ary Plonski, vice-diretor do IEA, é o coordenador para o biênio 2018-2020. A rede tem como objetivo a troca de experiências e a realização de pesquisas conjuntas. Para essa chamada, a Ubias atua em parceria com o ZiF.
8 de abril
publicación de la Federación Latinoamericana de Semiótica
Call for papers del 1° abril al 1° agosto 2020
Número Hors Serie
MEDIATIZACION
Teorías y prácticas
Fecha edición designisonline 2022 ; edición papel UNR Ediciones
Coordinación Andreas Hepp (Universidad de Bremen, GE) como editor invitado y Guillermo Olivera (Universidad de Stirling, GB) , con la colaboración de Susan Alpen, Heiko Kirschner (Universidad de Bremen, GE) y la participación de Lucrecia Escudero Chauvel (EHESS, Mo Am-LAPREC).
Sponsors: Bremen University ZEMKI-MELKI, University of Stirling.
deSignis retoma el debate iniciado con el numero Semiosis Social. La Semiotica de Eliseo Veron o sobre las condiciones de la mediatización, fenómeno societal ligado estrechamente a las sociedades de hiperproduccion e hiperconsumo mediático y las intersecciones que se producen con otros campos disciplinarios y afines a la semiótica. Desde hace al menos tres décadas y media, a partir de la irrupción del concepto en América Latina y Francia en el ámbito de la Semiótica, y más o menos simultáneamente en ámbito anglosajón y nórdico, los investigadores de los medios pero también de diferentes disciplinas como la sociologia, la psicología social o la historia del tiempo presente, se interrogan sobre los alcances de esta categoría general. Con este número Hors Serie
deSignis explorará las intersecciones entre diferentes escuelas y tradiciones de pensamiento, dando un paso decisivo hacia la transdisciplinariedad en las ciencias sociales y humanas. Esta evolución supone un diálogo necesario entre la Semiótica, disciplina de la producción de sentido y la Sociología de los Medios.
Esta edición Hors Serie se interrogará principalmente sobre
* Una lectura general de la mediatización, centrada en la transición de las sociedades mediáticas a las sociedades mediatizadas, en qué punto estamos hoy? Teorías de innovación en los medios.
* La evolución a largo plazo de los procesos de mediatización, sus dinámicas generales en sociedades latinoamericanas y europeas, poniendo el acento en la temporalidad de los medios y de los dispositivos
* La redefinición y discusión sobre los conceptos y terminologías desarrolladas en ámbito semiótico, sociológico y las diferentes tradiciones y escuelas de pensamiento
* Procesos de mediatización, contextos, médium, canales, redes sociales. Otros ámbitos, Transmedia Narrativity, Game Studies.
* Instituciones y discursos sociales: mediatización de la religión, la politica, la salud, el periodismo, los deportes, la moda, el marketing etc.
deSignis Guillermo Olivera Guillermo.olivera@stir.ac.uk
Lucrecia Escudero Chauvel lescuderochauvel@gmail.com
Ver condiciones de presentación de los artículos: http://www.designisfels.net/
———————————
CALL FOR PAPERS: Journal Étude de communication n°56
Website: https://journals.openedition.org/edc/
"Participatory science: democratic utopia, innovation or social imperative?"
Coordination:
Céline Pascual-Espuny (IMSIC, Aix-Marseille University)
Andrea Catellani (LASCO, RECOM, Université catholique de Louvain)
Béatrice Jalenques Vigouroux (LERASS, INSA Toulouse)
In recent years, participatory research has expanded considerably in the context of renewed interest in forging links between science and society. While first centered on issues of research methodology, participatory science has evolved towards a comprehensive institutional approach. Today, participatory science programs, open science and crowdsourcing initiatives, action research, post-normal science and citizen science research projects are increasingly widespread. The work of John Dewey (1927), Kurt Lewin and Talcott Parsons (1965) and Paolo Freire – through his contribution to the development of community-based participatory research – laid the foundations of participatory science as a research paradigm characterized by significant researcher engagement, diversity of knowledge sources and a participatory framework which itself becomes a source of action.
Over the past twenty years, such research methodologies have posited the principle of knowledge symmetry and have sought to foster dialogue between so-called "scholarly," scientific or academic knowledge, so-called "expert" or analogical knowledge and "experiential" knowledge (Gardien, 2017, Amaré, Valran, 2017). This movement, which originated in late 19th-century environmental science research (botany, zoology, geography) for which citizen-collected data proved to be highly valuable, has now become a global phenomenon.
Democratic utopia? innovation? social imperative? Participatory research raises questions about the value accorded to different forms of knowledge as well as the value ascribed to knowledge co-constructed through participatory exchange. Participatory science postulates that knowledge arising from the convergence of different cognitive worlds transcends division and allows access to a more complete understanding of societal phenomena (Le Crosnier et al., 2013, Amaré et al., 2017). Some scholars have also pointed out the social usefulness of participatory science and its profoundly political and action-oriented nature (Billaud et al., 2017).
Beyond these considerations, participatory research practices raise questions and issues surrounding scientific methodology, the usefulness of science in society, the place of researchers and the role given to laymen in the process of knowledge construction (Ravon, 2015, Callon, 1989, Bacqué, Biewerner 2015). Conversely, participatory research brings to the fore the issue of scientific research as anchored in social reality and as a response to social demands. Finally, the key notions of empowerment and participation, which are directly linked to participatory practices, have provided perspectives for research based upon citizen engagement.
Such participatory approaches have had a significant impact on information and communication sciences. Some scholars have explored the processes of popularizing or translating scientific discourse (Yves Jeanneret, Joëlle le Marec, Igor Babou). Martin's research (2007) focusses on issues of public participation in environmental decision-making involving native communities. By specifically addressing questions of transparency, dialogue and spaces for discussion, Martin's work has shed light on the communicative processes used for reaching compromise through participatory exchange. Hamilton (2008) has worked on issues of convergence and divergence with regard to nuclear weapons and their environmental impact. Walker (2004) has studied environmental collaboration and conflict resolution. Philippe Roqueplo (1988), using the example of acid rain, has addressed the issues of stakeholder involvement, controversy and conflict. Nicole d'Almeida and François Allard Huver (2014) have developed a reflection on the dramaturgy of risk, while Bolin's work deals with the history of meteorology and climate change as linked to public opinion (Bolin, 2007). Other studies have focused on how communication processes create conditions for changing perceptions of climate change (Bostrom and Laschof, 2007; Brisse, Oreske and O'Reilly, 2013).
More specifically, with regard to information and communication sciences, we seek to address the following issues:
To what extent does research carried out with lay people rather than only with peers call into question principles of scientific rigor, veracity or validity?
How does co-constructed research articulate social needs as expressed by public institutions or local authorities with the principles of scientific independence?
To what extent is this type of research a reflection of researchers' commitment, whether it be political or social? Is such commitment explicit, or should it be? How do researchers "recruit" non-scientific participants? What conditions do researchers impose upon participants to ensure that research is carried out successfully?
What discourses and communication devices are mobilized? What semantic and ideological constructs and what justifications can be observed? What "ethos" of the citizen (or amateur) researcher is created?
With regard to implemented methodologies, do the issues of transparency and communication become more necessary or more important?
What approaches have been developed to accompany action research?
Indicative bibliography
Amaré, S., & Valran, M. (2017). Les recherches actions participatives : Un dispositif participatif illusoire ou porteur de transformation sociale ? Vie Sociale, 20, 149‑162.
Bacqué, M.-H., & Biewener, C. (2015). L'empowerment, une pratique émancipatrice. La Découverte.
Billaud, J.-P., Hubert, B., & Vivien, F.-D. (2017). Les recherches participatives : Plus une science ou une autre science ? Natures Sciences Sociétés, 25(4), 325‑326.
Bolin, B. (2007). A history of the science and politics of climate change. The role of intergovernmental panel on climate change. Cambridge University Press.
Bostrom, A., Lashof, D., & Dilling, L. (2007). Weather it's Climate Change? In S. C. Moser (Dir.), Creating a Climate for Change : Communicating Climate Change and Facil-itating Social Change (p. 31‑43). Cambridge University Press.
Brisse, K., Oreskes, N., O.'Reilly, M., & Oppenheimer, J. (2013). Climate change prediction : Erring on the side of lesat drama. Global Environmental Change, 23(1), 327‑337.
Callon, M. (1989). La science et ses réseaux : Genèse et circulation des faits scientifiques. La Découverte.
D'Almeida, N., & Allard-Huver, F. (2014). Dramaturgie du risque. Communication & Organisation, 45, 139‑152.
Dewey, J. (1927). The Public and its problems. Swallw Press / Ohio University Press Books.
Funtowicz, S.O., & Ravetz, J.R. (1993). Science for the post-normal age. Futures, 25(7), 739‑755.
Gardien, E. (2017). Qu'apportent les savoirs expérientiels à la recherche des sciences humaines et sociales ? Vie sociale, 20, 31‑44.
Hamilton, J.D. (2008). Convergence and divergence in the public dialogue on the nuclear weapons cleanup. In B. Taylor, W. Kinsella, S. Depoe, & M. Metzler (dir.), Nuclear legacies : Communication, controversy and the U.S. nuclear weapons complex (p. 41‑72). Lexington Books.
Le Crosnier, H., Neubauer, C., & Storup, B. (2013). Sciences participatives ou ingénierie sociale : Quand amateurs et chercheurs co-produisent les savoirs. Hermès, La Revue, 67(3), 68‑74.
Lewin, K. (1948). Resolving social conflicts, selected papers on group dynamics (1935-1946). Harper.
Martin, T. (2007). Muting the voice of the local in the age of the global : How communication practices compromised public participation in India's Allain Dunhangan environmental impact assessment. Environmental Communication, 1(2), 171‑193.
Parsons, T., Shils, E. A., & Smelser, N. J. (dir.). (1965). Toward a general theory of action : Theoretical foundations for the social sciences. Transaction publishers.
Ravon, B. (2015). Controverses : Connaitre pour agir ou intervenir pour connaître. In Les chercheurs ignorants (dir.), Les recherches actions participatives. Une révolution de la connaissance (p. 217‑222). Presses de l'EHESP.
Roqueplo, P. (1988). Pluies acides : Menaces pour l'Europe. Economica.
Walker, G.B. (2004). The roadless areas initiative as national policy : Is public participation an oxymoron? In S. Depoe, J. Delicath, & M. F. Aelpi Elsenbeer (dir.), Communication and public participation in environmental decision making (p. 113‑136). State University of New York Press.
Scientific committee
François Allard-Huver (CREM, Université de Lorraine)
Françoise Bernard (IMSIC, Aix-Marseille Université)
Nicole D'Almeida (GRIPIC, Université Paris Sorbonne)
Thierry De Smedt (GREMS-RECOM, UCLouvain, Belgique)
Amaia Errecart (LabSIC, Université Sorbonne Paris Nord)
Anne Gagnebien (IMSIC, Université de Toulon)
Daniel Raichvarg (CIMEOS, Université de Bourgogne)
Bruno Takahashi (Michigan State University, États-Unis)
Philippe Verhaegen (GREMS-RECOM, UCLouvain, Belgique)
Review process
All submissions will go through a two-part review process:
submission of a 1500-2000 word abstract which should include a presentation of objectives and principle arguments, explain the originality of the paper and provide key bibliographical references;
for selected abstracts, a second evaluation will be carried on completed articles.
Instructions for authors are available at the journal webpage: https://journals.openedition.org/edc/668.
Proposals will be peer-reviewed according a double-blind reviewing process. Abstracts should be sent by 15 April 2020 in Word (.docx) or OpenDocument (.odt) format to the following addresses:
Paper proposals and final papers (35,000-40,000 characters including spaces, footnotes and bibliography) may be submitted in English or in French. No commitment to publication can be made until the full text has been read.
Important dates
May 2, 2020: abstract submission deadline
May 15, 2020: notification of acceptance or refusal
September 15, 2020: deadline for submission of the complete version of articles
December 15, 2020: deadline for receipt of final version
June 2021: publication of articles in Études de Communication thematic issue n°56

7 de abril
We would like to invite you to submit your research papers for
consideration to the ACMC Journal <acmcjournal.online> on the
following themes:
1. Health, Disaster and Risk Communication
2. Media 'Glocalization'
3. Media challenges in the time of Pandemics
The ACMCJ is an open-access, peer-reviewed, international, academic
publication of the Asian Congress for Media and Communication, an
international, professional organization for academics and
practitioners in media, communication, language, and the allied arts
education.
This journal aims to contribute to reasoned discourses on mass media,
communication, and language among academic and professional groups in
the various branches and subdisciplines of communication. It hopes to
bridge the gap between academicians and practitioners on issues
concerning mass media and communication. It also publishes original
essays exploring trends, issues, theoretical studies, and literature
reviews.
— — —
Prof. Dr. Rachel E. Khan
Editor-in-Chief, ACMCJ
Associate Dean, College of Mass Communication
2F Plaridel Hall, University of the Philippines, Diliman, Quezon City
telefax telefax UP Trunkline 981-8500 loc. 2672
http://khanterbury.wordpress.com
The journal is proud to announce the publication of issue 26.06! This month's articles:
———
Deborah L. Jaramillo, "Aging into TV News"
Deborah L. Jaramillo examines cable news demographics and how, contrary to popular assumptions, MSNBC and Fox News both vie for certain age groups, with varying levels of success.
Brian Fauteux, "Manufacturing Consent in the Digital Music Industries"
In his second column, Brian Fauteux, drawing on insights from The Cultural Capital Project, examines the ways digital music industry executives have dominated the narrative of streaming music and argues for more voices from the creative laborers who produce content for the streaming music giants.
Helen Morgan-Parmett, "At the Scene of the Crime: Podcasting and Placemaking"
Helen Morgan-Parmett explores the ways in which podcasting's sensorial, intimate, and convergent capabilities produce new connections to space and place.
Finley Freibert, "Gay Democratic Socialist Disruption on Television in 1971"
Finley Freibert intervenes with traditional interpolations of gay activism in the 1960s and 1970s to investigate media activism performed in the name of gay and democratic socialist liberation.

Kathleen Loock, "'Forever Young': Digital De-Aging, Memory, and Nostalgia"
Kathleen Loock explores the increasing use of digital de-aging in Hollywood cinema and how the phenomenon affects stars' personas and audience memory and nostalgia.
—
Flow is a critical forum on television and media culture published by the Department of Radio-Television-Film at the University of Texas at Austin. Flow's mission is to provide a space where scholars and the public can discuss media histories, media studies, and the changing landscape of contemporary media.
6 de abril
CALL FOR PAPERS
COMMUNICATION IN COVID-19 CRISIS
EDITORS: Emiliana De Blasio (LUISS University, Italy), Patricia Coll (Ramon Llull University, Spain)
Deadline for articles: 30/04/2020 Publication: June 2020
*The special issue will be entirely in English.

Abstract
The COVID-19 pandemic poses a communication challenge for mass media and organisations on a global scale. For several months, crisis communication has become a crucial issue in our society, a society which is witnessing the acceleration of the process of digital transformation in all communication disciplines, including journalism, audiovisual communication, advertising and public relations.
Objectives
The objectives of the special issue are summarised in the following areas:
– Crisis communication.
– Communication of emergency services.
– Political communication during the COVID-19 crisis.
– Institutional relations by videoconference: digital protocol.
– Advertising: advertising creativity, branding at the service of health emergency, and digitalisation of marketing investment.
– Information vs infodemic.
– Journalistic routines: teleworking in mass media, TV set vs confinement, information vs entertainment.
– Scientific communication, experts and data journalism to interpret reality.
– Archive and reruns as an alternative to content production.
– Intensification of the newspaper crisis, paywalls and digital subscription models.
– Digitalisation of the audiovisual industry.
– Apps as means of communication, and big data in a health emergency situation.
– Internal communication and remote working.
– Digital platforms as a leisure area.
– Social networks: information, opinion, new privacy, influencers, newsjacking, memes, fake news.
Digital transformation of public relations, digital events, and corporate social responsibility.
– Slow journalism vs immediacy.
– Public communication and policies.
– Emotions and loneliness through social media.
– Populist approaches to crisis (also in comparative perspective).
– Digital solidarity.

Papers should be sent by April 30, 2020. In order to submit original papers, authors must be registered with the journal (www.tripodos.com) as authors. Following this step, authors must enter their user name and password, activated in the process of registering, and begin the submission process. In step 1, they must select the section "Monograph". Rules and instructions regarding the submission of originals can be downloaded at http://www.tripodos.com. For any queries, please contact the editorial team of the journal at tripodos@blanquerna.url.edu. Trípodos is a international scholarly journal published by the Blanquerna School of Communication and International Relations at Ramon Llull University. Since 1996, the pages of this biannual publication have offered a forum for debate and critical discussion with regard to any discipline related to the world of communication: journalism, cinema, television, radio, advertising, public relations, the Internet, etc. Trípodos: – Is indexed in SCOPUS and in Web of Science (WoS) – Emerging Sources Citation Index (ESCI) database.
– Occupies the 6th position in 2018 REDIB Ranking of Ibero-American Journal Rankings in the category of Communication. – Is in category C of the CIRC classification (Integrated Classification of Scientific Journals).
– Is indexed, among others, in the following databases and catalogs: Ulrich's periodicals directory, EBSCO Publishing, Communication Source, DOAJ (Directory of Open Access Journals), ERIH PLUS, ISOC, DICE, MIAR, Latindex, Dulcinea, REBID, Library of Congress, British Library, COPAC, SUDOC, ZDB, OCLC WorldCat, Dialnet, Carhus Plus+, RACO. – Has an h5-index of 11 in Google Scholar Metrics (2014-2018) and an h5-median of 18.

References
Bucchi, M. (2014). Science and the media: Alternative routes to scientific communications. New York: Routledge.
Coll, P. & Micó, J. Ll. (2019). Newsjacking posdigital. El secuestro de noticias en la estrategia de comunicación. Barcelona: Editorial UOC.
Coombs, T. W. (2007). "Protecting organization reputations during a crisis: The development and application of situational crisis communication theory". Corporate Reputation Review, 10(3), pp. 163-176.
De Semir, V. (1996). "What is Newsworthy?" The Lancet, 347(9009), pp. 1163- 1166. https://doi.org/10.1016/S0140-6736(96)90614-5
Fahy, D. & Nisbet, M. (2011). "The science journalist online: Emerging practices". Journalism, 12(7), pp. 778-793. https://doi.org/10.1177%2F1464884911412697
Fearn-Banks, K. (2010). Crisis communications: A casebook approach. New York: Routledge.
Katz, E. & Lazarsfeld, P. (1955). Personal influence. New York: Free Press.
L'Etang, J. (2009). "Public Relations and Diplomacy in a Globalized World: An Issue of Public Communication". American Behavioral Scientist, 53(4), pp. 607-626.
McNair, B. (2017). An introduction to political communication. New York: Taylor & Francis.
Jin, Y. (2010). "Making sense sensibly in crisis communication: How publics' crisis appraisals influence their negative emotions, coping strategy preferences, and crisis response acceptance". Communication Research, 37(4), pp. 522-552.
Jin, Y.; Liu, B. F. & Austin, L. (2012). "How audiences seek out crisis information: exploring the social-mediated crisis communication model". Journal of Applied Communication Research, 40(20), pp. 188-207.
Rodgers, S. & Thorson, E. (Eds.). (2017). Digital Advertising: Theory and Research. Taylor & Francis.
Rushkoff, D. (1994). Media Virus. New York: Random House Publishing Group.
Scott, D. M. (2012). Real time marketing & PR. New Jersey: John Wiley & Sons.
Trusov, M.; Bucklin, R. E. & Pauwels, K. (2009). "Effects of word-of-mouth versus traditional marketing: findings from an internet social networking site". Journal of marketing, 73(5), pp. 90-102.
3 de abril
I'm Preeti Raghunath, Assistant Professor at the Symbiosis Institute of Media and Communication (SIMC), India. I'm writing to you to share that media researchers working at the intersections of Communication and Media Studies, and Anthropology have come together to start the Media Anthropology Research Collective-South Asia. Though the primary focus is on research and researchers working in and on South Asia, we welcome engagement with our peers across the globe.The Media Anthropology Research Collective is an effort to bring together media anthropologists, media ethnographers, including digital ethnographers, focused and working on or in South Asia.The Collective sees itself as an effort to bring together conversations around doing media anthropology in South Asia, besides connecting with global interactions around it.The Collective envisages itself as a body for all things media anthropology to do with South Asia, ranging from first contact for researchers, sharing of resources, writing exchanges, field notes and expression, among other things.To get in touch with us, write to media.anthropology2020@gmail.com.We look forward to interacting with you, as also your contributions!
2 de abril

Dos anuncios especiales:
1) La fecha límite de entrega de resúmenes extensos, para la convocatoria
actual sobre "Perspectivas latinoamericanas sobre la datificación y la
inteligencia artificial", queda extendida para mayo 1 de 2020.
2) Ya están publicados todos los escritos intencionados para el segundo
número de 2020.
Cualquier información adicional sobre la convocatoria, ponerse en contacto
con los editores invitados:
-Emiliano Treré – treree@cardiff.ac.uk
-Stefania Milan – s.milan@uva.nl

———————–
Call for Papers
Special issue – Media and the Corona Pandemic in Africa
The Journal of African Media Studies is cordially inviting you to submit a paper to be included in a thematic issue on Media and the Corona Pandemic in Africa. Since its outbreak in China, the coronavirus (Covid-19) pandemic has brought the world into a standstill, through various forms of lockdown, social distancing and self-quarantine. In Africa, as in other parts of the world, the pandemic is affecting every sphere of life including travel, education, business, informal sector, religion, health and entertainment. The public demand for information is unprecedented. The pandemic is attracting a huge amount of attention in media. Conversation issues in social media revolve around Covid-19. We invite articles that focus on the unfolding corona-crisis in Africa. What are the stories emerging from the continent? How is the media depicting the coronavirus pandemic? Articles for this special issue will focus on a number of issues around the Covid-19 pandemic and the media in Africa.
Topics of interest include, but are not limited to:
● Media coverage and representation of the pandemic
● Mainstream media and alternative narratives about Covid-19
● Indigenous language media and Covid-19
● User-generated images and memes on Covid-19
● The use of satire, music and comedy
● Social media and proliferation of fake news, dodgy health advice and fake 'cures'
● Conspiracy theories, misinformation, and disinformation related to the coronavirus pandemic
● Discourse about poverty, migration, racism, religion and xenophobia
● Minority voices in the media
● The role of micro-celebrities
● Media and information literacy
● Rooted cosmopolitans and support networks
● International relations, post-colonialism
● Screen media and creativity
All articles submitted should be original work and must not be under consideration by other publications. Articles published in JAMS are subjected to a blind peer-reviewing process and should not normally exceed 6,000 words in length. For more information on requirements and submission procedures see https://www.intellectbooks.com/journal-of-african-media-stu….
If interested, please send a 300-word abstract and short biography to Martin Ndlela martin.ndlela@inn.no by 30 April 2020. The deadline for full articles is 1st September 2020